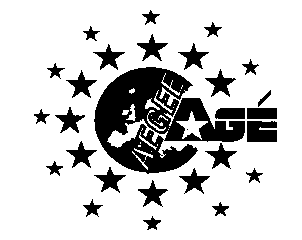 ---
AEGEE-AGÉ Europe
How to avoid a post-AEGEE crisis!!??
Dear AEGEE-oldies,
You are at the end of your study, and you have been member of AEGEE. For example you had a good time with AEGEE at the Summer University in Santander, the Agora in Budapest, the Energy-congress in Delft and the activities in your local antenna. You're thinking: "Students become younger every year", but in reality you are getting older. And you're thinking: "It's a pity that all the European contacts are fading away".
But stop!!! Your time has just begun. Because there is more. Some old AEGEE-Members said: "We want to start a European network of AEGEE-Alumni named AEGEE-Agé".
The objectives of AEGEE-Agé are:
To develop a network of AEGEE-Alumni at Antenna-level and European level.
To organise activities for all European alumni, like job-markets or congresses, including of course the well-known European Night, so they can "network". To support local AEGEE-activities with the alumni's experiences and contacts.
The existing AEGEE-structure is used to develop AEGEE-Agé with local Agé alumni-clubs linked to the antennae. The European level is developed in cooperation with Les Anciens d'AEGEE-Europe. A European coordination team is set up to promote the idea and distribute information.
The local levelstructure:
The local Agé alumni associations are free to develop their own structure. However there are three standard provisions:
There has to be an Agé-contactperson within the AEGEE-Board. Among the Agé-members there will be an Agé-coordinator. An addresslist of the Agé-members will be available at the AEGEE-address. The Agé address list will be send among the local Agé-members and the European Agé coordination team.
The European Agé coordination team will put together all the address lists into a European address book, which will be available for the Agé-members and the AEGEE-antennae.
Advantages for Agé-members:
Visiting Agé- and AEGEE-activities
Maintaining your European network and friends
Increasing the possibilities for `networking' (like applying
for jobs and traineeships)
Exchange of information
Lodging-possibilities
You can party and travel till you die! (Send your baby and
husband/wife to the Agé-kindergarten)
Keeping the European spirit alive
---
Edo Haitsma
Secretary AEGEE-Agé
secretary@aegeeage.org
Phone +31 30-271 80 85
---

---
Some links
---
This web-page is maintained by Jan Vlamynck, Thursday, 09.01.1997, latest update 19.01.2004